CUSTOM AIRBRUSH TANNING
Custom Airbrushes will be unavailable January 10th-14th.
The Mystic Spray Tan will be available with no appointment necessary.
​
By appointment ONLY .
​Please call 24 hours ahead of time.
Most sprays are done Monday thru Friday after 3pm. If you need to cancel for any reason please do so with a few hours notice.
Call 508-852-0900 for availability.Perfect for Weddings, Bridal Parties, Proms & Special Occasions.
Our salon offers the longest running UV- free airbrush tanning service in the area. Our trained airbrush artist apply a Norvell bronzing solution, giving you a completely customized color. You can decide how bronzed you want to be! This service is purely cosmetic, gives instant color, and only one application is needed to see results. The solution goes on very easily, quickly, and virtually flawless. The results are very natural and bronze on the body. The session lasts for a total of about ten minutes. It is required that a person waits at least six to eight hours before showering, but we recommend waiting overnight for the best, long lasting results.
For best results, we recommend doing the following BEFORE your airbrush appointment:
All airbrushing is made by appointment only within 24 hours
Make sure that you make your appointment a day or two before your event, or allow yourself AT LEAST eight hours to shower
Please shower before coming in and exfoliate your skin with an oil- free scrub -Its best to shave the day before your appointment
Try not to apply any oils, make-up, perfume, lotions, moisturizers, or deodorant
Some solution may rub off on clothing, try to wear loose fitting clothing. Any solution that does rub off will wash out.
A top is not required to be worn, you can either wear your own bottoms, or we also provide a disposable undergarment (the choice is yours!). MEN are required to wear shorts or underwear during their appointment.
For best results, we recommend doing the following AFTER your airbrush appointment:
Wear loose fitting clothing-its best to bring a loose tee shirt and loose pants for after your spray. Ladies we recommend no bra when leaving the salon.
Do not shower for at least 8-10 hours after your appointment. It is best waiting overnight.
When you take your first shower, you will notice that a lot of color will come off, this is just the initial bronzers. You will still see excellent results!
Shower using luke warm water. Please do not use steaming hot water
Do not scrub very hard when in the shower, and pat dry with a towel instead of rubbing
Do not work out or engage in any water activity, and try to avoid perspiring BEFORE you have showered, after you have showered it is okay to do so
Hot tubs and pools have chlorine in them, which will eat away at the solution, try to avoid them within the first 24 hours
Keep your body VERY moisturized AFTER you have showered.
Because it is a cosmetic tan, suncreen must still be worn out in the sun.
Your tan will last for about five to seven days, and will gradually fade
Do NOT worry if you notice dark areas around the creases of your neck, underarms, elbows, and knees. These are just the initial bronzers that will blend in completely after showering
If you have any questions or concerns, please do not hesitate to call us
Click HERE to check FAQ and Testimonials.
First Airbrush $20 (HALF PRICE!)
**Effective July 1, 2022 First Airbrushes will be $25**
1 Airbrush Tan $40
2 Airbrush Tans $70
3 Airbrush Tans $90
6 Airbrush Tans $150
Student Sprays $30 *with valid ID*
Just Legs $15.00
"Buddy Sprays" $30 PER PERSON
(Bring a friend for back to back spray appointment)


**PLEASE NOTE-FAILURE TO CANCEL A CUSTOM SPRAY TAN APPOINTMENT WITHOUT NOTICE (NO CALL NO SHOW) WILL AUTOMATICALLY FORFEIT THE FIRST TIME 50% OFF PROMOTIONAL PRICE. ALL FUTURE APPOINTMENTS BY THAT CLIENT WILL BE FULL PRICE AND MAY RESULT IN A DEPOSIT WHEN BOOKING**
**GRATUITY IS ACCEPTED FOR THIS SERVCE**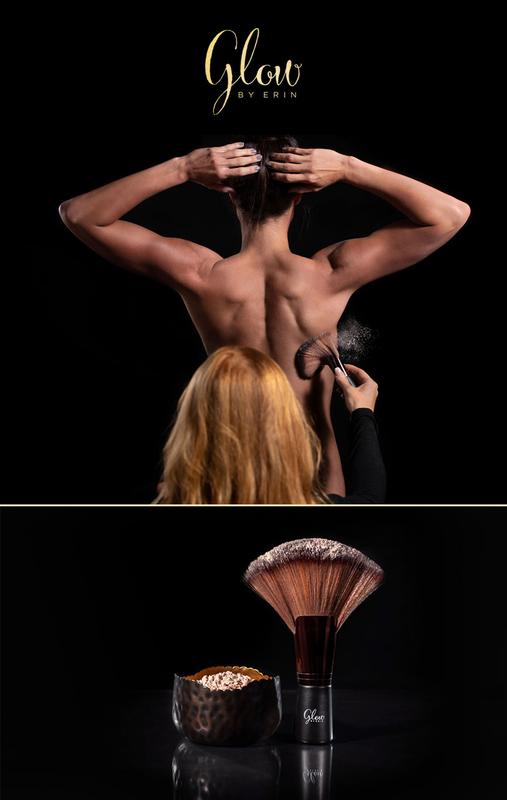 NOW OFFERING A POST SPRAY SETTING POWDER!
$5.00 ADD ON
ELIMINATES STICKY FEELING & SPRAY TAN SMELL LEAVING SKIN DRY AND SOFT. HELPS PROTECT THE TAN AS IT DEVELOPS AND KEEPS CLOTHES CLEAN!

​